[ English | 日本語 ]
RITAM WORKSHOP
How to Activate Enlightened Perception & Enlightened Thinking

Saturday August 22, 2020
1:30 PM - 6:00 PM JST

Developing Ritam is the ability to see the deepest level of Truth in the Universe.
Ritam is also the ability to actualize and materialize our desires.
To develop Ritam
we must learn how to accumulate wave after wave of Life Force or Ki.
Mastering Ki means that we must learn about how to master the breath.

The next stage of human evolution involves
the awakening of Quantum Consciousness
and the breakthrough in what has been considered "Super" normal abilities.

Global Consciousness has made this breakthrough,
but we need the have the keys to open these abilities.
It is my desire to make these tools available to everyone
in a very simple natural manner
so everyone can enjoy all the gifts of being human.

The Ritam Workshop on Saturday August 22 is
a great step towards this breakthrough in human evolution
and a preparation for the Yoga Sutras Workshop in September.
To register, please visit the following page
(Japanese Only)
---
Bob Fickes Activities
English Items Page is here!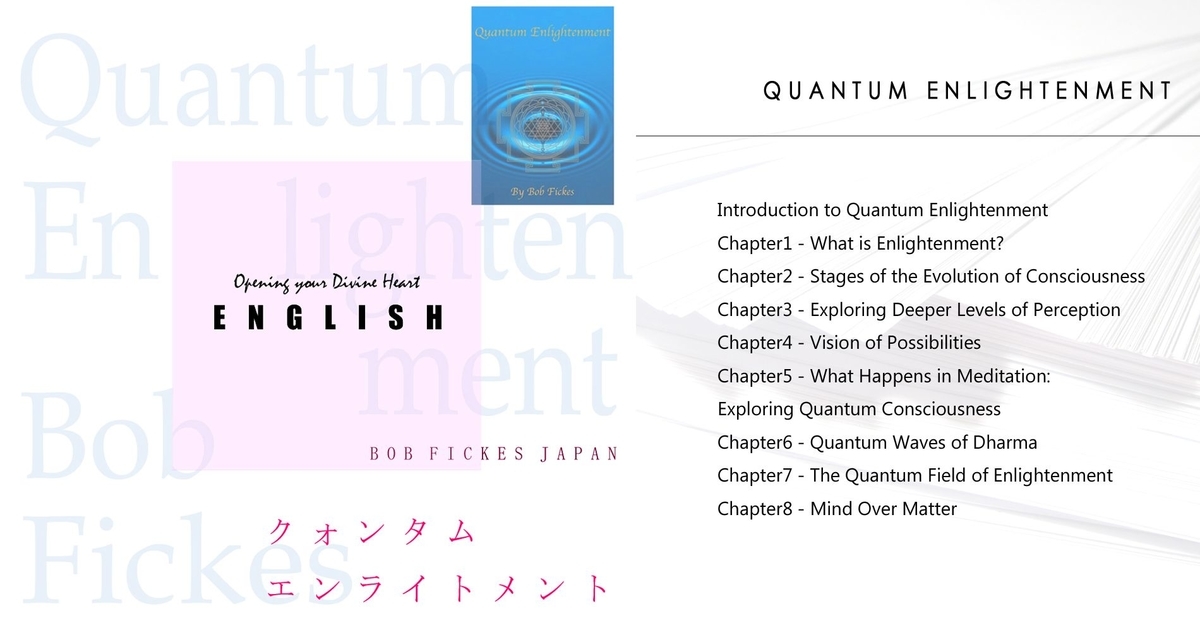 To purchase please click here!